TRANG TIN DEALSTREETASIA NỔI TIẾNG CHÂU Á PHỎNG VẤN CEO TIMA
Là một trong những Starup hiếm hoi trong lĩnh vực Fintech được xuất hiện trên trang DEALSTREETASIA uy tín hàng đầu Châu Á, Tima đã thực sự khẳng định được vị trí và tên tuổi của mình trên thị trường.
Dẫn nguyên văn từ trang DEALSTREETASIA:
"Vietnamese P2P lending startup Tima seeks to close Series B round by June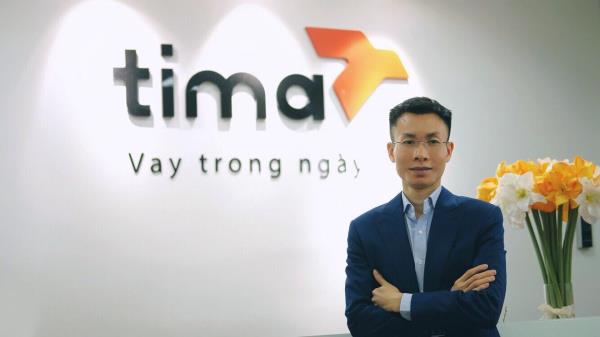 Tima co-founder and CEO Thuc Nguyen
Vietnamese P2P lending startup Tima plans to close a Series B funding round in the next three months and forge a strategic partnership with a local top-tier bank soon.
Tima co-founder and CEO Thuc Nguyen told DEALSTREETASIA that the new capital will be used for technology and business development.
Tima claims to be the first P2P lending startup in Vietnam. Launched in 2015, the platform has seen cumulative money from its lender partners reach over $900 million. In 2016, Tima closed a seven-digit US dollar Series A funding from an undisclosed Singapore fund to accelerate its growth in the local market.
In Vietnam, fintech has started to emerge as one of the most favoured verticals by startups and investors, fueled by increased consumer mobility and a large unbanked population.
In an exclusive interview with this portal, Thuc talks about Tima's expansion plans and growth of fintech in Vietnam.
Edited excerpts:
Following the close of a seven-digit USD Series A from a Singapore fund, how has Tima grown? Could you share details of your investor base?
We have had an explosive growth in the number of lenders, and borrowers. We have recorded above $900 million in lending money cumulatively on our platforms. We have also invested in credit scoring technologies using artificial technology (AI) and hired talent for tech and business development.
Our Series A investor is a Singapore fund with a minority stake in the company.
What is the position on disbursements and who are the lenders that you are working with?
Our consumer finance marketplace helps connect borrowers and lenders quickly and conveniently with their various loan products. The popular ticket size is $350 per loan now. The loan term is one month, renewable, and interest and fee are collected monthly. Borrowers can receive their loans quickly within a day.
We understand that Tima is in the process of raising a Series B round? When is it likely to be closed? Who are the investors you are in talks with? Are they strategic investors like banks or from the VC industry?
We have received interests from some international financial funds and strategic investors as well. Our Series B will be closed before June. We are also going to announce a strategic partnership with a local top-tier bank soon.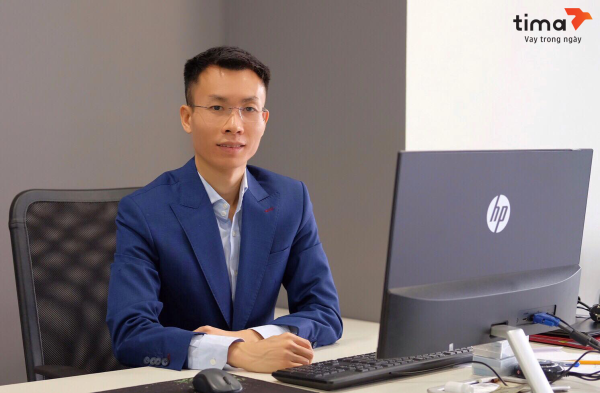 What are the deployment plans once you close Series B?
The new capital will be used for technology and business development.
What is your assessment of the fintech industry players in Vietnam? Are they seen as a threat to mainstream banking sector or seen as allies who can tap into each others' strengths?
Technology is being applied in every sector, including finance and banking. Payment, e-wallet and marketplace are popular models of fintech in Vietnam, attracting the highest number of transactions/ investments along with e-commerce and foodtech in 2017.
Fintech is a challenge and a motivation to push for service improvement in the mainstream banking sector. The technology and service of banks need to catch up or they will be disrupted like we saw with the transportation sector when Uber and Grab came. In fintech models, the mainstream banking sector still plays an important role. Fintech companies and banks should have a partnership; each party has its own advantage and both can bring better financial service experiences to customers.
Indonesian P2P firm Investree is looking at expanding to Vietnam. How do you view competition, both local and overseas? Do you think Vietnamese fintech is ripe for consolidation yet?
It's a good news for Vietnam market and Vietnamese users. Users will have various options to choose from and services should be better for them. Vietnam is one of the most attractive markets in Southeast Asia for global players.
Each player has their own product segment and advantages. For instance, Tima focuses on consumer finance and serves local market only. We also see partnership as a good way for both local players with a similar model or for foreign players when they enter a new market.
How can the government support development of fintech startups?
Legal framework and supporting policies are the important things that help fintech development, especially new business models in Vietnam such as P2P lending.
Could you share with us some data on your customer base and revenue? Is there any specific customer base you are targeting or looking at expanding such as SMEs and so on?
We have 1 million borrowers, 8,915 Lenders and above $900 million recorded lending money cumulatively on our platforms. Our revenue has grown nearly 10 times compared with what it was at the time of Series A.
What is Tima's expansion plan in next two years? Will Tima expand to other countries in the region?
We will continue to grow in 63 cities/provinces in Vietnam first, invest in technologies and human resources, and company culture at the growth stage."
Read more at: https://www.dealstreetasia.com/stories/vietnam-p2p-lending-startup-tima-funding-94069/
Nguồn Dealstreetasia
ÐĂNG KÝ VAY NHANH
500,000++ người vay thành công


TIMA không thu bất kỳ khoản tiền nào trước khi giải ngân
---
Tin liên quan